Thomas Sprankling
California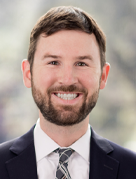 WilmerHale LLP
2600 El Camino Real
Suite 400
Palo Alto, California 94306
Tel: +1 650 858 6000

Email:

thomas.sprankling@wilmerhale.com
Web:

www.wilmerhale.com
Thomas Sprankling's practice focuses on novel legal issues and appeals, with an emphasis on matters involving intellectual property and technology companies, and those arising out of the western United States.
Mr. Sprankling has been involved in briefing and oral argument for agency, trial-court and appellate matters involving a wide range of legal issues, including intellectual property, antitrust, federal criminal and civil procedure, elections, constitutional law, administrative law, Article III justiciability, immigration law and the False Claims Act. He has assisted in filing numerous US Supreme Court merits, cert-stage and amicus briefs, as well as briefs in the New York Court of Appeals, the California Court of Appeal and Supreme Court, and the US Courts of Appeals for the Third, Fourth, Sixth, Ninth, DC and Federal Circuits. He has also presented oral argument in both the Sixth and Ninth Circuits.
Mr. Sprankling is a California native, who was born in San Francisco, was raised near Sacramento and attended college near Los Angeles. Mr. Sprankling attended Columbia Law School, where he was awarded the Ruth Bader Ginsburg Prize for his academic performance—an award given to the top one percent of the class of 2012. Mr. Sprankling joined WilmerHale as a summer associate in 2011 and returned to the firm following clerkships with Ninth Circuit Judge Alex Kozinski and US Supreme Court Justice Anthony M. Kennedy.
Our practice is universally recognized as among the very best nationwide. Clients retain us for the most complex and high-stakes matters, and our victories have helped shape the legal landscape in many arenas. Chambers has called our team a "bench of talent that is impressive beyond belief." We have an equally wide-ranging practice in the federal courts of appeals and the state appellate courts; handle or assist with complex legal matters in the trial courts; and provide strategic advice to clients in a wide variety of industries and across a broad range of substantive legal areas.
In 2020, 36 different lawyers made 58 oral arguments in 17 different federal and state courts of appeals. This includes four arguments in the US Supreme Court, 12 in the Federal Circuit, seven in the Ninth Circuit, and eight in the Second Circuit. In 2019, we recorded an additional 37 arguments by 13 lawyers in 10 courts. In 2018, 31 of our lawyers argued 52 cases in 16 federal and state courts of appeals.
We also have deep experience in the US Court of Appeals for the Federal Circuit, arguing more than 45 cases between January 2018 and December 2020.
WilmerHale is a leading, full-service international law firm with 1,000 lawyers located throughout 13 offices in the United States, Europe and Asia. Our lawyers work at the intersection of government, technology and business, and we remain committed to our guiding principles of:
providing quality, world-class legal and client services;
developing diversity among our lawyers and staff;
fostering an environment that promotes an entrepreneurial spirit, collaboration and collegiality by drawing on the exceptional talents and varied experience of our lawyers;
encouraging lawyers and staff to perform public service and give back to the community through pro bono work, government service, service to the bar, teaching, and supporting public institutions and charitable organizations; and
hiring and retaining exceptionally talented lawyers who possess the common trait of outstanding academic and personal achievements.