The Appellate Lawyers: the premier portal to recommended appellate attorneys and the latest news and insights:
No one would try a complex or difficult case without retaining a trial lawyer whose courtroom skills provide the maximum opportunity for a favorable result. The same logic applies to complex or difficult appeals. The chances for a favorable outcome are maximized by retaining a lawyer who has significant appellate experience. Appellate Lawyers can often be of considerable help before and during a trial to ensure the case is in the best posture for a client if an appeal is taken, they can also assist with post-judgment strategies.
The Appellate Lawyers guide provides a concise and up-to-date overview of leading appellate lawyers across the country. Our research covers all 50 states, with featured attorneys being selected based on the results of peer nominations, in-depth research, and client feedback. Each year, only one attorney and firm per state is selected and recommended. Our selection process is independent and it is not possible to request entry into the guide.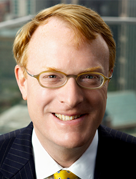 Brant Phillips is chair of Bass, Berry & Sims' 100-attorney Litigation & Dispute Resolution Practice Group. Brant's practice focuses on appeals, complex business litigation and healthcare matters, and he routinely serves as lead counsel to public and private companies a [...]
Latest News & Legal Insights
For the first time in over six years, the U.S. Court of Appeals for the Federal Circuit (CAFC) has decided to grant en banc rehearing of a patent case where all twelve of the sitting judges of the CAFC will hear the case. The ruling has the potential to change the way obviousness is determined in design patents, lowering the bar for obviousness and doing away with a test that has been applied to design patents […]