Thomas P. Owen, Jr.
Louisiana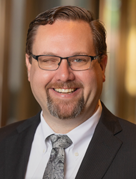 Stanley, Reuter, Ross, Thornton & Alford
909 Poydras Street, Suite 2500
New Orleans, LA 70112
United States
Tel: (504) 523-1580

Email:

tpo@stanleyreuter.com
Web:

www.stanleyreuter.com
Thomas P. Owen, Jr., joined the firm in 2004 following a two-year clerkship with the Honorable James L. Dennis of the United States Fifth Circuit Court of Appeals and became a member of the firm in 2011.
Mr. Owen is frequently retained as an appellate advocate for clients seeking to preserve or challenge trial court decisions and judgments.
Mr. Owen concentrates his practice in providing legal advice and representation to business clients, particularly concerning closely-held companies.  This includes representing clients in the litigation and arbitration disputes as well as providing advice to clients regarding numerous business matters, including corporate formation and governance, mergers and acquisitions, contract negotiations, employment issues, insurance coverage disputes, confidentiality concerns, and trade secret protection.
Mr. Owen graduated from Emory University in 1995 with a double major in Economics and International Studies. He graduated summa cum laude and Order of the Coif from Tulane Law School in 2002, where he served as Editor in Chief of the Tulane Law Review. While at Tulane, he also received the John Minor Wisdom Award for academic excellence and contributions to the law school as well as the Dean's Medal for the highest third-year grade point average.
Mr. Owen has been selected for inclusion in Louisiana Super Lawyers every year since 2013, when he was initially selected as a rising star. He has been selected by his peers to be included in Best Lawyers in America every year since 2016 for Commercial Litigation and has also been selected in the area of Mass Tort Litigation/Class Actions – Defendants. In 2018, he was also named as a Top Lawyer by New Orleans Magazine for Legal Malpractice Law.
Mr. Owen is currently a member of the Board of Advisory Editors of the Tulane Law Review, a former President of the Tulane Law Review Alumni Association, a trustee of the SERRA Club of New Orleans, Treasurer for Pack 55 Cub Scouts, and serves as an assistant bar examiner for the Louisiana bar. He is also an active participant in the Holy Name of Jesus Men's Club and Deswine Intervention, an annual and award-winning participant in Hogs for the Cause.
The end of a trial rarely means the end of a case, and winning or losing often happens in the courts of appeal.
Successful appellate advocacy requires a specialized skill set that includes superior research, analytical, writing, and oral advocacy skills, and the ability to take a voluminous trial court record, sometimes spanning years of litigation, and, in a short period of time, distill it down to the winning appealable legal and factual issues.  Our appellate lawyers have developed and sharpened these skills through appellate clerkships for judges in both state and federal courts, decades of appellate practice, and personal trial experiences.
The lawyers in our appellate group know how to approach the often-subtle differences between trial and appellate advocacy, with differing rules, audiences, and expectations.  A favorable verdict at trial can be a fleeting victory; likewise, in the right hands, a district-court loss can become only a temporary setback.  Our lawyers bring trained, objective eyes to factual records and legal issues and work closely with trial counsel to spot issues and develop an effective appellate strategy.
Because of our lawyers' experience and demonstrated results, our firm is routinely engaged after rendition of a verdict or entry of judgment for the appellate phase of a case. Our appellate clients range from solo and small-firm practitioners who retain us to handle appeals to large companies looking for experienced appellate counsel.
Stanley, Reuter, Ross, Thornton & Alford is an elite complex litigation firm in New Orleans.
The firm's practice focuses on commercial litigation and on ethics and disciplinary matters. With our deep understanding of the Louisiana market, we regularly partner as co-counsel with other national attorneys and law firms or take on the role of lead counsel in national matters within the Gulf South region.
We also know that our clients must resolve conflicts in a manner consistent with their business objectives, when possible without the difficulty and expense of litigation. We have assembled a task-force oriented team of resourceful lawyers with a wide variety of experience to achieve those solutions for our clients. Our practice areas include commercial disputes, appellate advocacy, intellectual property litigation, employment law, and utility regulation.
We pride ourselves on producing the same caliber of work-product that our clients expect from much larger firms, but with the increased attention and efficiency of a leaner staff. Our firm's integrity has earned us the respect of the bench and bar alike.