Scott M. Davidson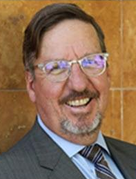 Just Appeals - The Law Office Of Scott M. Davidson
1011 Lomas Blvd NW
Suite 101
Albuquerque, NM 87102
Tel: 505-420-5365

Email:

scott@justappeals.net
Web:

www.justappeals.net
I have an extensive background representing clients from across the United States and beyond in appellate and post-conviction cases in federal state courts.
In 2005, I founded Just Appeals, a boutique law firm of national scope, headquartered in the beautiful high desert city of Albuquerque.
My practice includes criminal appeals, post-conviction proceedings, complex federal multi-defendant criminal cases, Title III electronic surveillance litigation, expungement of criminal records, executive clemency proceedings, and immigration appeals in EOIR.
My legal experience spans two decades of federal and state trial and appellate litigation. From 1996 to 1998, I clerked at the New Mexico Supreme Court. From 1998 to 2000, I litigated federal multi-district class-action anti-trust and securities cases while an associate at Freedman Boyd Daniels Hollander Goldberg & Cline PA. In 2000, I joined the Federal Defender's office in New Mexico, where my practice focused on appellate and post-conviction cases on behalf of indigent criminal defendants in federal court.
My educational history includes advanced degrees from Yale University (Ph.D., M.A., M. Phil.) and the University of New Mexico School of Law (J.D.). I also earned a Bachelor of Arts degree from Trinity University, and also studied at Macalester College, Institut Méditerranéen, and King's College London.
My scholarly approach to the law is grounded in my extensive educational background and more than a dozen years of teaching experience in law and philosophy at Yale University, the University of New Mexico School of Law, and the University of South Carolina. Over the last two decades, I have contributed to professional publications and presented at legal seminars on a variety of topics in criminal law, civil law, immigration law, and related fields.
My firm, Just Appeals, the Law Office of Scott M. Davidson, is dedicated to offering a client-centered, research-based approach to mitigating or erasing the effects of prior convictions, and related types of cases. I personally handle each case and take the time to make sure clients understand every phase along the way. I recognize that these cases can be time consuming, emotionally draining, and costly. An appeal or post-conviction case is often the last chance to right a wrong and correct a miscarriage of justice. I have seen first hand that choosing the right lawyer to handle your case can be one of life's most important decisions.
University of New Mexico School of Law, Albuquerque, New Mexico
Yale University, New Haven, Connecticut

Ph.D, M. Phil, M.A. – 1991

Trinity University, San Antonio, Texas
Institut Méditerranéen, Fabrégues, France
King's College, University of London, London, England
Macalester College, Saint Paul, Minnesota
Supreme Court of the United States of America
U.S. Court of Appeals 5th Circuit
U.S. Court of Appeals 9th Circuit
U.S. Court of Appeals 10th Circuit
U.S. District Court District of Colorado
U.S. District Court District of New Mexico
U.S. District Court for the District of Maine, pro hac vice
U.S. District Court District of Wyoming
U.S. District Court for the Western District of Texas, pro hac vice
U.S. District Court Southern District of Texas
New Mexico
Professional Associations
State Bar of New Mexico Appellate Practice Section, Chair, 2009 to 2009
State Bar of New Mexico Appellate Practice Section, Board Member, 2007 to 2012
State Bar of New Mexico Appellate Practice Institute Committee, Chair, 2007 to 2007
H. Vearle Payne American Inn of Court, Barrister, 2008 to 2012
New Mexico Criminal Defense Lawyers Association, Benefactor and Member, 1998 to Present
National Association of Criminal Defense Lawyers, Member, 2005 to Present
Association of Trial Lawyers of America, Past Member
American Immigration Lawyers Association, Member