Philip H. Thompson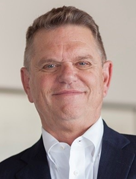 Pegue & Thompson
210 Montezuma Avenue
Suite 220
Santa Fe, NM 87501
Tel: 505.772.0473

Email:

pht@peguethompsonlaw.com
Web:

www.peguethompsonlaw.com
Philip H. Thompson has almost 35 years experience in litigation, appeals, insurance coverage, and subrogation matters, including numerous trials, arbitrations and mediations. He has written thousands of coverage opinions involving business disputes, construction defects, bodily injury, property damage, advertising injury and personal injury, under CGL, auto, homeowners and premises policies, primary and excess. Mr. Thompson has recovered in excess of $10,000,000 for his clients in subrogation matters.
Mr. Thompson is recognized on the 2011-2021 New Mexico and Southern California Super Lawyers lists published by Thomson Reuters. He regularly publishes articles on insurance-related matters in industry and professional publications, and has authored an insurance coverage newsletter.
A Los Angeles native, Mr. Thompson obtained his J.D. from Loyola Marymount University in 1983, and his B.A. degree cum laude from California State University, Northridge in 1975. He is happily married with four children, follows all major sports, and is a history buff.
Philip is a member of the California State Bar, New Mexico State Bar and Los Angeles County Bar Association. He is also admitted to practice before the U.S. District Court, and the U.S. Court of Appeals, Ninth Circuit.
EDUCATION:
College: California State University Northridge and graduated cum laude, 1975.
Law School: Loyola Law School – Los Angeles J.D., 1982.
Pegue & Thompson brings a wealth of experience in civil litigation and insurance coverage matters. The partners have worked together as a team for over 35 years, and have extensive trial and appellate court experience.
They are well versed in using Alternative Dispute Resolution, having participated in hundreds of mediations, binding arbitrations and settlement conferences. They practice in all California Courts, New Mexico Courts, and U.S. District Courts and Courts of Appeal.
They are dedicated to serving their clients by providing the highest quality legal services, drawing on their extensive experience to craft the best results in the most efficient way.