Paul J. Lawrence
Washington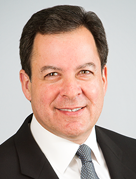 Pacifica Law Group LLP
1191 2nd Ave Suite 2000
Seattle, WA 98101-3404
United States
Tel: 206.245.1708

Email:

paul.lawrence@pacificalawgroup.com
Web:

www.pacificalawgroup.com
Paul Lawrence has represented clients in more than 75 appeals; his appellate practice includes the U.S. Supreme Court and numerous federal and state appellate courts.
Paul is the senior litigation partner at Pacifica Law Group. Paul concentrates his practice on complex appellate and civil litigation, including commercial, municipal, constitutional, environmental, and insurance coverage cases in federal and state courts.
Paul's appellate experience includes over 75 appeals principally in the Ninth Circuit Court of Appeals, the Supreme Courts of Washington and Montana, and the various Courts of Appeal in Washington. He has also practiced in the United States Supreme Court, the Second, Third, Seventh, Eleventh, D.C., and Federal Circuit Courts of Appeal, and the California and New York appellate courts.
Paul has been lead trial counsel in numerous successful, complex, multi–party cases, including jury trials, in federal and state courts in Washington, Montana, and California.  Most recently he obtained a defense verdict in a breach of contract jury trial.  The verdict was upheld on appeal and his client was awarded its complete attorney's fees and costs.
His clients include a broad range of public entities and private clients including Fortune 500 Companies, significant local businesses, a foreign nation, and Washington counties, cities, special purpose districts, and port districts. He previously Chaired the Litigation Department at Preston Gates Ellis (now K&L Gates) and the Appellate Practice Group at K&L Gates.
We have one of the premier civil appellate practices in the Northwest, and have represented clients in more than 100 state and federal appeals in numerous state and federal appellate courts.
Our appellate attorneys provide a broad range of appellate services, including:
drafting amicus briefs,
serving as appellate specialty counsel,
assisting in drafting or reviewing appellate briefs,
conducting with or helping to prepare counsel for oral argument, and
working with trial counsel proactively to identify potential appealable issues so that appropriate action can be taken to preserve such issues.
We understand the substantive, procedural, and stylistic elements of success on appeal.  Our appellate practice strength lies in having significant appellate experience covering numerous legal matters before a wide range of courts.  We represent clients in appeals in virtually all areas of the law other than criminal defense.
Pacifica Law Group was created in April 2011 by former partners of one of the largest international law firms in the country to create a law firm that is committed to the dynamics and values that drive Northwest companies and civic entities.
Pacifica has grown significantly since its launch, and provides extensive experience in the areas of litigation, appeals, municipal finance, construction, public-private partnerships, real estate, education and school districts, complex transactions, public records, ethics, and other areas of general municipal law for public and private sector clients in the Pacific Northwest.
We are a law firm committed to serving public and private clients in the Pacific Northwest with focused and sophisticated talent, intellect, creativity, and unwavering integrity. We offer a range of services to help our clients address their most pressing needs. We value balance in our work and lives. We are committed to building an enduring law firm with a stellar reputation.
"The 'exceptional' Paul Lawrence helms the litigation department at Pacifica Law Group. He is well known for his work in the political sphere, handling constitutional and municipal matters and earning accolades as a 'great lawyer doing high-profile initiative work."