Michael S. Stein
New Jersey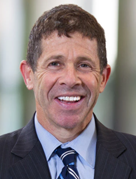 Pashman Stein Walder Hayden P.C.
Court Plaza South, East Wing
21 Main Street, Suite 200
Hackensack, NJ 07601
Tel: 201.270.4906

Email:

mstein@pashmanstein.com
Web:

www.pashmanstein.com
Michael S. Stein is the firm's chair and managing partner. He specializes in general commercial litigation, chancery litigation, legal ethics, and appellate advocacy. He has substantial trial and appellate experience in both state and federal courts, concentrating his practice primarily on complex and sophisticated corporate, business and probate disputes. He also serves as an advisor to the firm's corporate clients on a wide variety of matters, including partnership and shareholder disputes, intellectual property rights, antitrust matters, professional malpractice, chancery litigation, legal ethics, land use and restrictive covenants.
Clients come to Mike for matters big and small, knowing that he will roll up his sleeves, sweat the details, always make himself available to offer careful and thoughtful counsel from beginning to end, and be fully prepared to aggressively try the case should settlement efforts prove unsuccessful. In addition, Mike is routinely engaged as counsel and local counsel by major multinational AmLaw 100 firms to meet their regional litigation needs. The combination of Mike's years of experience, his work ethic, his knowledge of New Jersey's judicial culture, and, most importantly, the depth and strength of the Firm's litigation bench, puts him at the forefront of our state litigation bar and makes him one of the go-to litigators in New Jersey for major "bet the business" litigations.
Education:
B.A., Duke University, 1984
J.D., Rutgers University School of Law, 1989
Our appellate practice is widely recognized as one of the strongest and most sophisticated in the region. We regularly handle high-profile appeals, for clients large and small, before the state and federal appellate courts in New Jersey and New York. Our consistent track record for success has led the New Jersey Law Journal to name our group Appellate Litigation Department of the Year in each of the last four years (2018 through 2021).
Many of the firm's appellate clients are referred to us by law firms who represented the client in the trial court and recommend their clients retain us to increase the odds of prevailing on appeal.
In crafting our briefs and preparing for oral arguments, we draw on the vast experience of the former appellate judges in our group. The Honorable Gary S. Stein (Ret.) joined the firm after serving as an Associate Justice on the New Jersey Supreme Court for more than 17 years. During his tenure on the Court, Justice Stein authored more than 365 majority and dissenting opinions, covering virtually every area of New Jersey state law, including education, constitutional law, insurance coverage, zoning and land use law, civil and criminal procedure, and attorney discipline. The Honorable Ellen L. Koblitz (Ret.) joined the firm in 2020 after serving as a Judge on New Jersey's Appellate Division for 10 years, including the last 2 years as Presiding Judge. Before she was appointed to the Appellate Division, Judge Koblitz served as a trial court judge in New Jersey Superior Court in the Chancery, Criminal, Family, and Special Civil Parts for more than 17 years.
Our lawyers and retired judges are routinely retained by other firms to moot lawyers in preparation for appellate oral arguments, to consult on appellate issues, or to assist in the preparation of petitions for discretionary appellate review by courts of last resort.
Pashman Stein Walder Hayden is one of New Jersey's leading general commercial law firms, with a diversified, state-wide practice.
The firm's areas of practice include litigation, criminal defense, labor and employment, appellate advocacy, mediation and arbitration, commercial real estate and land use, legal ethics, environmental law, family law, tax and trusts & estates.
Headquartered in Hackensack, New Jersey, PSWH represents individuals and regional companies as well as national and multinational organizations with a New Jersey presence.
"Michael Stein offers vast experience in civil litigation, spanning breach of contract disputes and business torts. Interviewees endorse him as a 'strategic thinker and a knowledgeable, high-caliber attorney."