Matthew M. Bryant
Maryland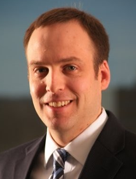 Joseph Greenwald & Laake, P.A.
6404 Ivy Lane, Suite 400
Greenbelt, MD
20770-1417
Tel: 240-553-1185

Email:

mbryant@jgllaw.com
Web:

www.jgllaw.com
Matthew M. Bryant is a senior counsel in the firm's Civil Litigation practice group. He is an experienced trial and appellate attorney representing businesses and individuals in state and federal court. Matthew represents clients in litigation in the following practice areas:
Appellate representation in both civil and criminal cases;
Employment law including wage and hour litigation (i.e., claims that employees were not properly paid), employment discrimination (i.e., discrimination based on gender, race, disability, etc.), and disputes over non-compete agreements;
Estates and trusts and fiduciary litigation including representing trustees, personal representatives, or beneficiaries in issues related to testamentary capacity, accounting disputes, misuse of money, and breaches of fiduciary duties;
Personal injury matters including representing individuals injured as a result of negligence or intentional conduct;
Professional licensing investigations including representing lawyers in investigations by the Attorney Grievance Commission and other licensed professionals being investigated by licensing boards;
School litigation including representing victims of physical injuries or sexual abuse by teachers or other school employees;
Criminal law representing individuals under investigation or facing criminal charges brought by the state or federal government including both misdemeanor and felony charges;
Firearm permitting matters including representing individuals in obtaining concealed weapons permits and other firearm permits; and
Civil rights litigation including representing victims of police excessive force.
Matthew's practice is diverse, highly responsive, and results-oriented. He strives to develop creative solutions to his clients' legal problems.
Before joining the firm, Matthew clerked for the Honorable Kathryn Grill Graeff of the Maryland Court of Special Appeals and the Honorable Michele D. Jaklitsch of the Circuit Court for Anne Arundel County. This experience gave Matthew insight into how litigation strategies can play out at both the trial and appellate levels.
Joseph, Greenwald & Laake has one of the most successful and experienced appellate practices in the region. Our appellate attorneys regularly appear before the highest courts of Maryland and the District of Columbia, as well as federal appellate courts, including the U.S. Courts of Appeal for the Fourth Circuit, the District of Columbia Circuit, and the Federal Circuit.
Joseph, Greenwald & Laake's appellate practice group includes some of the most experienced appellate advocates in Maryland, former appellate judicial law clerks, and respected appellate practitioners with decades of experience in the appellate courts.
Appellate practice differs significantly from trial practice, and requires a unique set of skills, knowledge, and resources. Our attorneys understand the appellate process and what is required to win on appeal.
Joseph, Greenwald & Laake, P.A., is one of the most trusted law firms serving Washington, D.C., and the suburban Maryland area. For more than 50 years, our law firm has represented a variety of clients, including individuals, small businesses and multimillion-dollar corporations. From simple to complex legal needs, our law firm is prepared to deliver strategic solutions with high standards.
For more than 50 years, people and businesses facing complex and high-stakes legal issues have turned to Joseph, Greenwald & Laake (JGL) for sophisticated counsel with a personal touch. JGL places a premium on being more than just lawyers to its clients. Whether representing an individual, a small business, or a large corporation, the firm takes pride in forging lasting partnerships and investing in its clients' long-term success.