Matthew J. Kalmanson
Oregon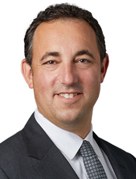 Hart Wagner LLP
1000 SW Broadway
20th Floor
Portland, OR 97205
Tel: 503-222-4499 x 1141

Email:

mjk@hartwagner.com
Web:

www.hartwagner.com
Matt is an experienced litigation and appellate attorney. He regularly serves as lead appellate counsel in cases before state and federal appellate courts in the Pacific Northwest, and has a track record of success.
Matt is also an accomplished litigator and skilled negotiator, with particular experience litigating matters involving complex business transactions, securities, accounting and finance; cases involving statutory, constitutional and regulatory schemes; actions involving professional duties; class actions; shareholder disputes; derivative actions; trust and partnership disputes; and many others.
Recent Appellate Matters:
Represented City of Eugene on appeal of court order denying the City's motion for summary judgment in § 1983 action.  Ninth Circuit reversed and held that City's officers were entitled to qualified immunity. Johns v. City of Eugene, et al., 18-35127, Ninth Circuit, 771 Fed. App. 739, (2019).
Oregon Court of Appeals ruled in favor of client and defined the scope of several important provisions of Oregon's public accommodation law.  Fenimore v. Blachly-Lane County C.E.A., 297 Or. App. 47 (2019).
Oregon Court of Appeals ruled in favor of client in case concerning ownership of power lines on public lands.  Western Radio Services Co. v. Verizon Wireless, LLC, 297 Or. App 446 (2019).
Represented client in important case involving scope of constitutional rights in international airport. Oregon Natural Resources Defense Council dba Oregon Wild v. the Port of Portland, 318 Or. App. 447 (2017).
Oregon Court of Appeals reversed jury verdict and found client was entitled to excess insurance coverage as a matter of law.  RepWest Insurance v. Portland Adventist Medical Center, 285 Or. App. 74 (2017).
Oregon Court of Appeals reversed jury verdict against client in case alleging intentional torts.  Miller v. Columbia County, 573 Or. App. 348 (2016).
Represented construction company in significant case deciding numerous important issues related to tort and contract law.  Abraham v. T. Henry Construction, 230 Or. App. 564 (2009), 350 Or. 29 (2014).
Ninth Circuit reversed jury verdict against client in case defining scope of disability law under ADA.  Weaving v. City of Hillsboro, 763 F.3d 1106 (9th Cir. 2014).
Represented business client in case before Court of Appeals and Supreme Court, in case narrowly defining scope of liability of Oregon limited liability corporations. Cortez v. Nacco Materials Handling Grp., Inc., 248 Or. App. 435, 356 Or. 254 (2014).
Oregon Court of Appeals ruled in favor of client in case defining scope of liability for criminal act that occurred on premises. Stewart v. Kids Inc., 245 Or. App. 267 (2011), 353 Or. 104 (2012).
Hart Wagner's appellate group is recognized as among the best in the region.  Our appellate attorneys have helped shape and define law and procedure in Oregon and within the Ninth Circuit.  We know how the appellate process works, and how to use it to our clients' advantage.
We have handled hundreds of appeals, on a diverse array of issues, including constitutional law; statutory and common-law torts; employment; professional liability; business disputes; trust disputes; medical and legal malpractice; shareholder disputes; securities; director/officer liability; contracts; product liability; insurance; intellectual property; real estate; environmental law; and complex procedural matters.
All of our appellate law attorneys possess extensive, first-hand appellate experience.  We regularly brief and argue cases before the Oregon Court of Appeals, the Oregon Supreme Court and the Ninth Circuit Court of Appeals. We have appeared in other federal circuits and the United States Supreme Court, as well as before administrative agencies.  We often are asked to analyze complex legal and procedural matters when litigation first begins, to shape litigation for eventual motion practice and appeal.
Hart Wagner was established in 1992 by a group of trial lawyers as a unique boutique litigation firm dedicated to defending select clients facing significant lawsuits and claims.
As preeminent courtroom lawyers, they would establish one of the leading litigation defense firms in the Pacific Northwest with hard work, meticulous attention to detail, creativity and old fashioned grit.
Today, Hart Wagner has offices in both Portland and Central Oregon, where it proudly serves its valued clients with that same intensity and focus. The results speak for themselves. Hundreds of favorable jury verdicts, arbitration awards and important appellate victories later, the firm offers its clients experienced trial counsel to represent them in court or successfully resolve their cases.