Jason Tompkins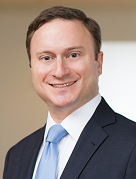 Balch & Bingham LLP
1901 Sixth Avenue North, Suite 1500
Birmingham AL 35203-4642
United States
Tel: (205) 226-8743

Email:

jtompkins@balch.com
Web:

www.balch.com
Jason Tompkins serves as Chair of Balch's Issues & Appeals Practice and has extensive experience handling appeals in federal and state appellate courts, including serving as counsel in the United States Supreme Court. His appellate experience spans nearly every category, including consumer finance, energy, environmental, and administrative law.
Much of Jason's practice focuses on class action defense, particularly in the area of consumer finance litigation. Jason has been lead counsel on more than 60 class actions and hundreds of individual cases involving claims under the FDCPA, FCRA, and TCPA. He acts as regional and national counsel for several financial services clients who trust him to coordinate defense strategy across numerous jurisdictions—both at the trial and appellate levels. He served for three years as Co-Chair of the ABA's Consumer Litigation Committee.
Select Matters:
Nationwide defense of bankruptcy-related FDCPA claims: Lead national counsel for debt buyers in more than 200 matters, including nine class actions, involving FDCPA claims based on proofs of claim filed in Chapter 13 bankruptcy cases. Argued issues of first impression in multiple courts, creating circuit split that culminated in a favorable decision by the U.S. Supreme Court. (Midland Funding, LLC v. Johnson, 137 S.Ct. 1407(2017)); Nelson v. Midland Credit Management, Inc., 828 F.3d 749 (8th Cir. 2016), petition for cert. filed, No. 16-757 (U.S. Dec. 12, 2016); Torres v. Asset Acceptance, LLC, 96 F. Supp. 3d 541 (E.D. Pa. 2015), appeal docketed, No. 15-2132 (3d Cir. May 13, 2015); Ash v. Midland Credit Management, Inc., No. 15-90071 (Bankr. M.D. Tenn. Jan. 5, 2016, appeal docketed, (B.A.P. 6th Cir. Jan. 25, 2016))
Challenge to FERC license: Successfully moved, as intervenor, for dismissal of appellate challenge to FERC hydroelectric license on basis that petitioners failed to properly invoke jurisdiction of court of appeals under the Federal Power Act (Smith Lake Improvement & Stakeholders Ass'n v. Fed. Energy Regulatory Comm'n, 809 F.3d 55. (D.C. Cir. 2015))
Class action based on dam operation:  Obtained summary judgment, which was affirmed on appeal, on basis that class action alleging that operation of a dam violated lakefront property owners' riparian rights was improper collateral attack on hydroelectric license, and therefore outside the courts' jurisdiction (Otwell v. Alabama Power Co., 944 F. Supp. 2d 1134 (N.D. Ala. 2013), aff'd, 747 F.3d 1275. (11th Cir. Apr. 1, 2014))
Medicare Act preemption:  Successfully argued for the Alabama Supreme Court to grant a mandamus petition presenting the issue of whether a healthcare provider may file class action under state tort law claiming that the insurer wrongfully failed to provide coverage and payment for Medicare-covered services (In Ex parte Blue Cross and Blue Shield of Ala., 90 So. 3d 158. (Ala. 2012))
Our attorneys know how judges think. Whether by previously serving as law clerks or through years of appellate-focused law practice, our attorneys have the experience and insight to develop and present the winning arguments for you on appeal.
We have represented clients in numerous federal and state appellate courts across the country, including in the Supreme Court of the United States. Many of our issues & appeals attorneys are former law clerks who have served in both federal and state trial courts and courts of appeal. That experience, along with the priority our firm puts on ensuring that our attorneys handle significant cases early in their careers with an eye to the appeals process gives us the insight, skills, and confidence to spot, develop, and argue the winning issues for our clients.
Our issues and appeals practice not only handles cases in the appellate courts, but also works closely with our clients in the trial court. We research and develop complex and novel issues, shape the record, and preserve arguments with an eye towards the appeals process. If you lose at the trial court, they are prepared to continue the battle on appeal; if you win, they will protect that victory.
Balch & Bingham has earned the respect and loyalty of clients by working collaboratively to offer creative yet practical solutions that sharpen competitive advantages. Our team of more than 200 attorneys throughout the Southeast, Texas and Washington, D.C. is recognized nationally for our dedication to our clients and our forward-thinking approach. Those facing increasingly complex operating environments can find reassurance in the way we serve as a trusted extension of your team, helping to navigate sophisticated transactions, regulatory challenges and litigation.
Beyond Balch's business and legal acumen across a wide range of industries, we are steeped in a client-first culture that results in approachable counselors devoted to delivering value to your business. Balch is committed to cultivating a diverse team – comprised of talented people with different backgrounds, viewpoints and skill sets – whose unique experiences and perspectives empower them to achieve our clients' goals while also enriching the culture of our firm.
Our clients include large publicly-traded companies, small and mid-size privately held companies, entrepreneurs and government entities who benefit from the value we deliver through our creative approach, practical counsel and proactive insight.