Henry F. Reichner
Pennsylvania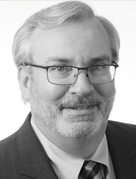 Reed Smith LLP
Three Logan Square
1717 Arch Street, Suite 3100
Philadelphia, PA, 19103
Tel: +1 215 851 8266

Email:

hreichner@reedsmith.com
Web:

www.reedsmith.com
Hank is a seasoned trial and appellate attorney with over 20 years of experience.  He is a member of the Firm's appellate, financial industry, and Global Commercial Disputes groups.  A lawyer's lawyer, Hank represents the Firm and serves as risk management and ethics counsel for its Philadelphia office.  He has been named by Pennsylvania Super Lawyers magazine as one of the top attorneys in Pennsylvania in appellate and business litigation.
In addition to a varied trial and post-trial practice, Hank handles class actions, arbitrations, Orphans' Court matters, and contested bankruptcy proceedings.  He has litigated all manner of business and consumer claims, tort and contract, and routinely represents companies operating in the financial services, life sciences, and real estate industries.
Clients want to win in the trial court and preserve that win on appeal. Whether you are facing a win or a loss, you need to assess your options quickly and prepare to challenge or defend the judgment on appeal. Reed Smith's Appellate Group helps clients accomplish these goals throughout the litigation process. Whether in federal or state court, we can help you evaluate the issues, move for post-trial relief, and handle the appeal. Our 20-member nationwide team, comprised entirely of full-time appellate partners, counsel, and associates, will deliver the right combination of experience, perspective, and innovation to help you obtain the best outcome.
Our ranks include the former Solicitor General of the District of Columbia and alumni of the appellate sections of California's and New York's Office of the Attorney General. We are fellows, officers, and members of leading appellate associations like the American Academy of Appellate Lawyers, the California Academy of Appellate Lawyers, and the Texas State Bar Appellate Practice Section. Many of our attorneys are state-bar certified as appellate specialists. In addition, most members of our team have served as judicial law clerks for a United States Court of Appeals or state appellate court, participating in the procedures and decision-making processes of the court that will ultimately decide your case.
We are leaders in our profession and partner with our clients to shape the rules and policies that affect your business. We explore and master new developments by publishing articles, presenting continuing education programs, and filing amicus briefs. Our attorneys frequently present in-house training and client seminars on subjects relevant to high-profile or recurring legal issues and appellate practice.
Reed Smith is a dynamic international law firm dedicated to helping clients move their businesses forward. With an inclusive culture and innovative mindset, we deliver smarter, more creative legal services that drive better outcomes for our clients.
Our deep industry knowledge, long-standing relationships and collaborative structure make us the go-to partner for complex disputes, transactions, and regulatory matters. Now celebrating more than 140 years of service, our firm spans 30 offices with 3,000 people, including 1,700 lawyers.