Gary A. Watt
California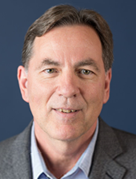 Hanson Bridgett LLP
425 Market Street, 26th Floor
San Francisco, CA 94105
United States
Tel: 415-995-5004

Email:

GWatt@hansonbridgett.com
Web:

www.hansonbridgett.com
Gary serves as Chair of the firm's Appellate Practice. He is a State Bar approved Certified Appellate Specialist, handling writs and appeals in all of the California appellate courts, including the California Supreme Court and the United States Court of Appeals for the Ninth Circuit. His practice also includes dispositive motions such as SLAPP, summary judgment, and post-trial motions. His appellate experience gives him unique insights into complex cases and esoteric disputes. He excels at issue spotting and arrives at thoughtful solutions to business problems. His practice includes risk management such as interpreting contracts, indemnity provisions, and more.
A passionate appellate lawyer and law professor, Gary has been on the faculty at U.C. Hastings College of the Law since 2001 teaching various appellate law courses and coaching intercollegiate moot court competition teams. Consistent with Hanson Bridgett's commitment to pro bono work, Gary currently serves as General Counsel and Chief Supervising Attorney for U.C. Hastings' Ninth Circuit clinical program: the Hastings Appellate Project. As General Counsel and Chief Supervising Attorney, he supervises law students in the pro bono legal representation of appellants. He is also a frequent lecturer at MCLE presentations throughout the Bay Area, and has taught hundreds of lawyers over the years on a vast array of appellate and litigation best practices.
Gary is Chair of the Contra Costa County Bar Association's appellate practice section. A prolific writer, Gary is a frequent contributor to several legal publications, with over 75 published articles to date.
Published Opinions
McWhinney Centerra v. Poag & McEwen, No. 19CA0438 (Co. Court of Appeals 2021) (establishing that Colorado economic loss rule does not apply to intentional torts)
Diaz-Reynoso v. Barr, 2020 WL 4557855 (9th Cir. 2020) (administrative law)
Spencer v. Mowat (2020) 46 Cal.App.5th 1024 (anti-SLAPP statute & conspiracy)
Schwan v. Permann (2018) 28 Cal.App.5th 678 (trust interpretation)
Barrientos v. Lynch, 829 F.3d 1064 (9th Cir. 2016) (administrative law)
Medina-Nunez v. Lynch, 788 F.3d 1103 (9th Cir. 2015) (administrative law)
Velasquez v. Centrome, Inc. (2015) 233 Cal.App.4th 1191 (evidence law)
Castrijon-Garcia v. Holder, 704 F.3d 1205 (9th Cir. 2013) (immigration law)
Seabright Insurance Co. v. U.S. Airways (2011) 52 Cal.4th 590 (torts/administrative law)
Hernandez-Velasquez v. Holder, 611 F.3d 1073 (9th Cir. 2010) (administrative law)
Margaret W. v. Kelly R. (2006) 139 Cal.App.4th 141 (torts)
Perez v. Roe (2006) 146 Cal.App.4th 171 (constitutional law)
Our Appellate attorneys promptly evaluate cases, identify the issues that will attract an appellate court's attention, prepare accurate, thoughtful, and persuasive briefs, and deliver influential oral arguments. Our briefs and oral arguments not only convince the court that our client's position is right, but often result in precedent for future cases. Hanson Bridgett's Appellate lawyers provide the breadth of experience, talent, and recognized skill to handle even the most complex and challenging appeal. We handle appeals in all areas of civil law for a wide variety of clients and industries.
Our Appellate practice group maintains a stellar record of favorable results before the California Supreme Court and in every district of the California Court of Appeal. We also successfully handle cases before the U.S. Court of Appeals for the Ninth Circuit, and we have submitted briefs to the U.S. Supreme Court. Among appellate court judges, Hanson Bridgett's Appellate practice has earned a reputation for the highest quality advocacy. In addition, the personal relationships our attorneys have forged over decades of practice and throughout the appellate community creates instant credibility when representing clients on appeal. We know the justices, and we understand how their past decisions and views are likely to impact rulings in individual cases. This, in turn, allows us to tailor our strategy and our briefs to maximize our clients' chances of success.
Our team has successfully prosecuted and opposed petitions for certiorari, review, rehearing, mandamus, and other emergency relief. Our lawyers have briefed and argued important issues in nearly every major area of civil law and can address all aspects of an appeal. Clients with cases that present unsettled legal questions or issues of widespread importance are often well served by amicus briefs. We have prepared meaningful amicus briefs and regularly coordinate successful amicus campaigns for our clients.
Hanson Bridgett is a law firm with more than 170 attorneys in offices in San Francisco, Sacramento, the North Bay, the East Bay and Los Angeles. Serving clients since 1958, we are well known in California and have earned a national reputation in many of our practice areas.
Our diverse client list includes large national and global companies as well as many governmental entities, regional businesses and individuals. While our offices are located throughout California, our attorneys frequently work on matters that cross domestic and international borders. To ensure our clients receive flawless service and top notch legal counsel wherever they may be located, we have forged alliances with firms in national and international legal networks. As members, we can provide our clients with legal expertise on the ground across the US and worldwide.
We are a certified B Corp and are socially responsible members of our communities. Our firm is driven by a commitment to diversity, charitable giving, pro bono legal work and hands-on service.