Edward Foye
Massachusetts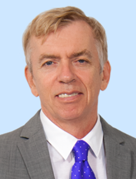 Arrowood LLP
10 Post Office Square
7th Floor South
Boston, MA 02109
Tel: (617) 849-6216

Email:

efoye@arrowoodllp.com
Web:

www.arrowoodllp.com
Edward Foye serves as Of Counsel at Arrowood LLP. He concentrates on commercial litigation and appellate practice.
Ed has considerable experience in appeals in both federal and state courts, and has numerous published opinions in such diverse areas as bankruptcy practice, class actions, defamation, divorce and probate practice, attorney malpractice, and business disputes (including breach of contract, consumer fraud, and real property cases). He has written or co-written over 80 appeals briefs to state and federal appeals courts.
Ed has litigated a broad variety of cases, including serving as trial counsel for defendants in a commercial dispute where over 100 million dollars in damages was claimed, and serving as trial counsel in a contract case in which a medical practice management company obtained a judgment of approximately $2.4 million.
In the field of commercial litigation, Ed has served as plaintiffs' counsel in class actions, including a consumer class action against Phillip Morris USA and another consumer class action against a major destination club for consumer fraud. He has also litigated cases in such diverse areas as attorney liability and malpractice (including successfully bringing and settling cases for attorney malpractice while defending attorneys before the Board of Bar Overseers), property law disputes (including questions of contract formation, lease performance, boundary and adverse possession disputes, and tax title takings), defamation cases (including cases against The Boston Herald, ABC, and Fox News Boston), and insurance coverage disputes. He has been counsel to plaintiffs in limited partnership disputes, and has particular expertise in low income housing limited partnership disputes.
Arrowood LLP is a litigation boutique founded and run on traditional principles – dedication, ingenuity, and above all, excellence. Our partners are among the most respected trial lawyers in New England with decades of litigation experience, and our associates have been chosen from the best and the brightest young lawyers in the country.
Our attorneys at Arrowood LLP are courtroom advocates, not merely paper litigators. We have a successful track record of resolving high-stakes disputes on behalf of individuals and corporations. But our backgrounds are just a part of what makes us successful. We are, first and foremost, a team determined to use our talent, experience, and commitment to solve our clients' problems.