Carte P. Goodwin
West Virginia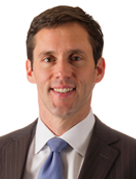 Frost Brown Todd LLC
United Bank Building
500 Virginia Street, East, Suite 1100
Charleston, WV 25301
Tel: 304.348.2422

Email:

cgoodwin@fbtlaw.com
Web:

www.frostbrowntodd.com
Carte P. Goodwin is the Member-in-Charge of the Charleston office and the Vice Chair of the firm's Appellate Practice Group. He is also a principal of CivicPoint, the firm's public affair subsidiary. Carte's practice includes litigation and appellate advocacy, as well as advising clients on government relations, intellectual property matters and commercial transactions.
In a legal career punctuated by terms of public service, Carte has developed and managed a diverse practice and client portfolio, including extensive appellate and litigation experience, as well as advising businesses on matters including intellectual property, government relations, regulatory proceedings and commercial acquisitions.
From 2005-2009, Carte served as General Counsel to then-Governor Joe Manchin of West Virginia, serving on the executive leadership team as senior advisor to the Governor and providing counsel on legal, legislative and policy matters to the Governor, members of the Governor's office, and Cabinet Secretaries and directors of administrative departments of state government.
Following that four-year foray into public service, Carte returned to private practice in 2009, where he built a practice based upon a broad foundation of clients and practice areas. Earning a reputation as a strategic counselor and skilled attorney, Carte represented a number of businesses, groups, and individuals needing appellate and litigation representation, regulatory advice, or counsel on public policy.
The following year Carte was appointed to the United States Senate to fill the vacancy caused by the passing of Robert C. Byrd, the longest serving Senator in our nation's history.
Following his brief tenure in the Senate, Carte returned to the private sector in 2011, where his practice has remained consistently diverse, including a broad spectrum of clients, issues and fora. As a testament to his reputation among the judiciary, Carte has been hired on two separate occasions by the West Virginia Judicial Association (the association of all West Virginia state court judges) to represent the state judiciary in connection with appellate proceedings implicating the judiciary's constitutional prerogatives.
Carte has maintained an active transactional, regulatory, and government relations practice. His experience and portfolio here are similarly varied, including counseling clients in connection with regulated transactions, government relations, government procurement and various commercial acquisitions. In today's complex legal and regulatory environment, such work is often a natural outgrowth of the litigation, regulatory, and transactional needs of his clients. Drawing on his public sector experience, Carte offers insight to clients looking to navigate the administrative, regulatory and legislative processes in West Virginia.
Our appellate advocacy team brings a creative and fresh perspective to each appeal, enhanced by our unique ability to translate complex information in a clear and persuasive way for generalist appellate judges. Our team is adept at identifying the types of issues most likely to interest and persuade appellate judges. We also know how to correct errors in the trial record when necessary, preserve favorable judgments, and persuade higher courts to accept discretionary review of unfavorable intermediate appellate court decisions.
Our unmatched experience, combined with the specialized skills vital for appellate success, have created a proven track record of success in appeals involving questions of first impression, bet-the-company judgments, and decisions that shape the rules under which our clients will operate well into the future.
Frost Brown Todd is a full-service law firm with more than 500 lawyers operating in 15 markets across nine states and Washington, D.C. Dedicated to refining the art of client service, we leverage technical, industry and legal knowledge and hands-on experience to serve a diverse client base, from leading multinationals to small, entrepreneurial companies.