W. Brantley Phillips, Jr.
Tennessee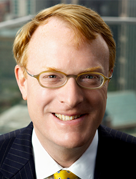 Bass, Berry & Sims PLC
150 Third Avenue South
Suite 2800
Nashville, TN 37201
Tel: (615) 742-7723

Email:

bphillips@bassberry.com
Web:

www.bassberry.com
Brant Phillips is chair of the firm's 100-attorney Litigation & Dispute Resolution Practice Group. Brant's practice focuses on appeals, complex business litigation and healthcare matters, and he routinely serves as lead counsel to public and private companies and their directors in high-stakes arbitrations, securities and shareholder class actions, derivative actions and business fraud cases throughout the country.
Drawing on his background in public policy, Brant also leads clients through administrative and enforcement proceedings before government boards and commissions, with a special focus on obtaining certificates of need and regulatory approvals for the establishment and operation of healthcare facilities and services.
Brant's practice involves:
Business Disputes – Representing plaintiffs and defendants in a wide range of complex business disputes including business fraud, breach of contract, partnership dissolutions, and insurance disputes.
Securities & Shareholder Litigation – Representing public and private companies in securities and shareholder class actions, derivative actions and merger and acquisition litigation involving claims for breach of fiduciary duty and breach of securities laws.
Certificate of Need & CON Hearings – Representing a wide array of healthcare providers – including ambulatory surgery centers, nonprofit hospitals, imaging centers, outpatient diagnostic centers, physician practice groups, rehabilitation centers and others – in connection with the regulatory approvals needed to proceed with new service lines or major capital projects. Past projects include the approval of three $100 million proton beam therapy facilities in Tennessee.
Regulatory & Administrative Proceedings – In addition to CON proceedings, representing business interests in regulatory and administrative matters before state and federal agencies, including the Tennessee Ethics Commission, the Tennessee Registry of Election Finance, the Tennessee Comptroller of the Treasury, the Tennessee Department of Health, the Tennessee Department of Revenue, the Tennessee Higher Education Commission, the Office of the Tennessee Attorney General and the federal Rural Utilities Service, among others.
Brant serves as primary counsel to the board of directors of Middle Tennessee Electric, which has more than 300,000 members and ranks as one of the largest utility cooperatives in the United States. Brant also is involved with the firm's pro bono initiative and led the firm's successful efforts to obtain executive clemency for a Tennessee death row inmate.
Education
Washington and Lee University School of Law – J.D., 1997
cum laude
Duke University – M.P.P. , 1997
Birmingham Southern College – B.A., 1991
magna cum laude
Admissions
U.S. Supreme Court
U.S. Court of Appeals, Sixth Circuit
U.S. Court of Appeals, Ninth Circuit
U.S. District Court, Eastern District of Tennessee
U.S. District Court, Western District of Tennessee
U.S. District Court, Middle District of Tennessee
Bass, Berry & Sims is a Tennessee-based law firm with more than 280 attorneys representing and advising Fortune 500 companies as well as regional and local businesses, including acting as the principal corporate counsel for approximately 35 public companies. Our attorneys have been involved in some of the largest and most significant litigation matters, investigations and business transactions in the country.
While our practice offerings are diverse and our experience runs deep and wide, Bass, Berry & Sims stands united around a client-centered commitment. Every client team is skillfully assembled to provide tailored legal knowledge and solutions to companies, management, boards of directors and individuals.
Our counsel is informed by collective experience and optimized with an integrated approach. And we aim to deliver perspective, sound judgment, efficiency and responsiveness to every matter.
Dedicated to superior client service, the firm is recognized for providing unsurpassed legal representation, counseling, guidance and support for its clients throughout the country. The firm's affiliation with four legal networks includes the distinction of being a founding member of both Lex Mundi and SCG Legal, as well as a member of the Network of Trial Law Firms.
Bass, Berry & Sims strives to deliver on a promise to represent our clients'​ interests with a keen focus on their unique goals – to deliver sophisticated work. Value. Results.