Bess J. DuRant
South Carolina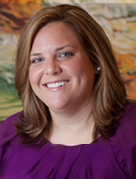 Sowell & DuRant, LLC
1325 Park Street
Suite 100
Columbia, SC 29201
Tel: 803-722-1102

Email:

bdurant@sowelldurant.com
Web:

www.sowelldurant.com
Bess DuRant is a litigator engaged in complex business disputes on both the trial and appellate level. Her practice includes appellate law, corporate governance issues, bet-the-company litigation, shareholder disputes, derivative actions, along with other business torts and contractual disputes.
Additionally, Bess focuses on Constitutional issues, Freedom of Information Act matters, and election disputes. Bess has been recognized by the South Carolina Bar for her pro bono work and contributions to the citizens of South Carolina.
Bess is a council member of the Trial and Appellate Advocacy Council of the South Carolina Bar.  She is also a Supreme Court of South Carolina Certified Mediator  She is also an adjunct professor at the University of South Carolina School of Law in Alternative Dispute Resolution.
Bess is a graduate of Washington and Lee University (cum laude) and the University of South Carolina School of Law (cum laude).
The members of this firm have handled approximately 75 appeals in one form or another, including direct appeals in state and federal courts, petitions for certiorari in the South Carolina Supreme Court and the United States Supreme Court.  We have also filed and prosecuted petitions for writ of mandamus in both state and federal appeals courts.
We have orally argued over half of these appellate filings, to include oral arguments in the South Carolina Court of Appeals, South Carolina Supreme Court, United States Court of Appeals, Fourth Circuit, and United States Court of Appeals, Federal Circuit.  Our members belong to the bars of the United States Courts of Appeals for the Fourth and Federal Circuits and the United States Supreme Court.
Bess' partner Biff Sowell has been recognized for his appellate skills in Benchmark Litigation and has chaired South Carolina Bar seminars on Appellate Advocacy.
Sowell
+
DuRant is a leading litigation firm based in Columbia, South Carolina, with the experience and skills to perform for our clients with analytical, trusted, and exceptional service.
The practice focuses on complex business disputes, corporate governance, probate and estate litigation, general commercial litigation, appeals, mediation, and arbitration.